Our Interventions
The Greater Lawndale Healthy Work project (GLHW) has established four subcommittees to brainstorm, develop, implement, and evaluate worker health interventions in Greater Lawndale. Learn more about the interventions below.
Changing Knowledge, Attitudes, Beliefs

An evidence-informed, historically grounded, and worker justice themed educational game to promote healthy work in Greater Lawndale by informing critical dialogue and shifting knowledge, attitudes, and beliefs.

Building Community Wealth

Co-op 101 Workshops

Supporting Informal Work

Intersectoral Capacity Building

A policy analysis to support temp workers' health through changes to workers' compensation systems in Illinois in order to build capacity and accountability among current community members, CBOs, and local government.

COVID-19 Stories & Trauma-Informed Data Collection

A COVID-19 Stories Project to understand how COVID-19 has impacted the work situations of GL community members. Using a trauma-informed story collection approach, 26 GL community members were interviewed about by youth from GL and in partnership with with Free Spirit Media & Yollocalli Arts Reach.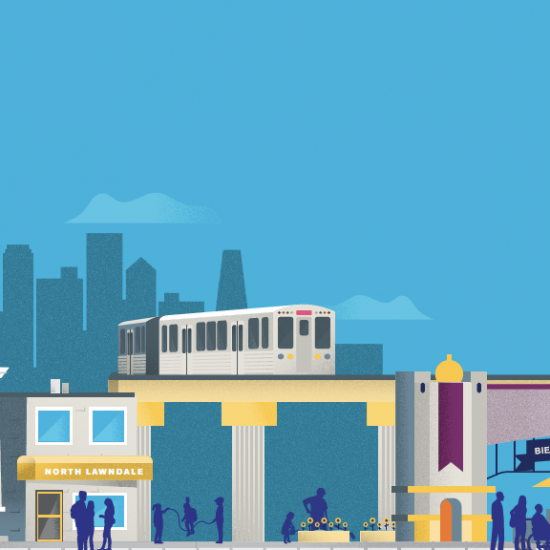 Our community-academic partnership undertook a policy analysis to identify policies that could support informal workers in Greater Lawndale.
We took a broad look at policies around the country.  Then we narrowed our list of policies by developing criteria by which to choose a policy. Applying those criteria, we decided to concentrate on policies that could make it easier to establish and operate home-based businesses in Greater Lawndale.
We studied the home-based business ordinance change, spoke with advocates and legislators involved in that change, and continue to hone in on what further policy actions can support informal workers in Greater Lawndale successfully start and grow home-based businesses.
Lessons learned include the critical importance of community members providing input from the beginning, based on their on-the-ground experience; the need to sufficiently narrow the focus of the policy analysis; and the importance of speaking with a range of policymakers and advocates who are involved in the issue, in addition to reviewing online materials.
Click here to read the Policy Analysis.
Lotería is a Spanish word meaning "lottery".
It is a traditional game of chance, akin to bingo, that can be used as an educational tool.
Greater Lawndale Lotería features 54 original illustrations by a North Lawndale artist and accompanying educational narratives by a labor rights researcher-activist.  Card types include common jobs and places where people work in GL as well as neighborhood landmarks . The card narratives include community-specific contextual information about the job, evidenced-based risk to health, assets that workers provide at their workplace and neighborhood, and actions that can be taken at the community level to promote worker health.
Here's an example of the Lotería card for The Crossing Guard:
Crossing guards help pedestrians safely cross the street and remind drivers to slow down and follow traffic laws. Typically, work as a crossing guard is part-time with low pay and no health insurance or other benefits. Crossing guards are often exposed to street violence, traffic accidents, and dangerous Chicago weather conditions.
For over 30 years, Jaime Seoane served as a crossing guard and advocate in Little Village, working closely with the city, authorities, and church members to keep the area safe. In the late 1990s, he became a crossing guard, a second career for a dental technician born in Mexico.
Before having back surgery in 2010, Seoane could move more quickly between the four corners of the intersection and stop more impatient drivers. He often stayed a little longer after his afternoon shift ended to wait for the older children heading home