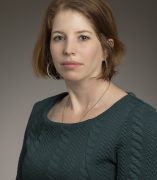 Alison Dickson, MUPP
Senior Instructor
About
Alison Dickson is a Senior Instructor in the School of Labor and Employment Relations at the University of Illinois at Urbana-Champaign and an affiliate of the Project for Middle Class Renewal. Her research focuses on issues affecting U.S. workers, especially low-wage workers, families and communities. She is particularly interested in policy issues pertaining to low-wage labor markets including minimum wages, paid sick leave, fair scheduling legislation and efforts to combat wage theft.
Research Currently in Progress
Recently released report:
This recent survey of over 3,300 Illinois workers provides a unique portrait of eight key dimensions of work hours and schedules, their distribution by types of jobs and workers. These dimensions are contrasted across 23 different industries — those covered by Chicago's Fair Workweek ordinance and those uncovered. Findings from this study reinforce the need to adopt a statewide fair workweek law, as it highlights the pervasive underemployment in Illinois, particularly among lower-paid and part-time jobs. It documents several consequences of insecure work hours on workers' satisfaction with their jobs, well-being, and home life. Results indicate that the character of work hours and work schedules tangibly matter now more than ever for the well-being of those employed throughout the state in Illinois.
Authors: Alison Dickson and Lonnie Golden, Professor of Economics and Labor & Employment Relations at Penn State University, Abington College