Apr
3
2023
Building the American Dream
Film Screening and Discussion with the Director
April 3, 2023
5:00 PM - 7:30 PM
Location
UIC School of Public Health Auditorium
Address
1603 W. Taylor St., Chicago, IL 60612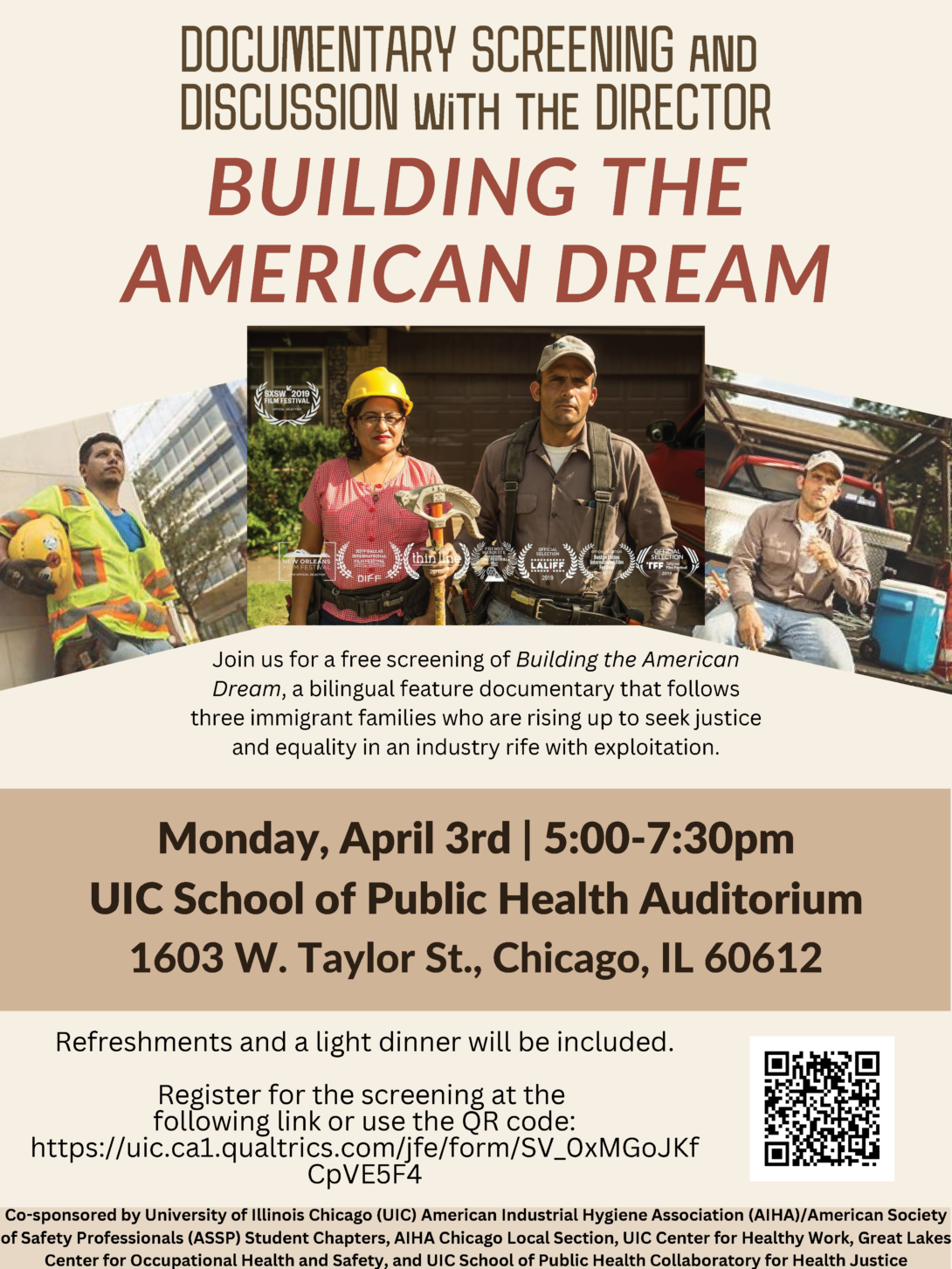 National Public Health Week is April 3-9, 2023. Join us on the first day, Monday, April 3 at 5:00 PM, for a screening and chat with the director of Building the American Dream.
The bilingual documentary follows three immigrant families who are rising up to seek justice in an industry rife with inequities. Amid Texas' construction boom, laborers face exploitation and health and safety violations. The documentary covers topics such as wage theft, occupational fatalities, political advocacy, and community resilience.
Immediately following the film screening, the audience will have an opportunity to ask the director questions. Refreshments and a light dinner will be served.