In a Year's Work
COMING SOON!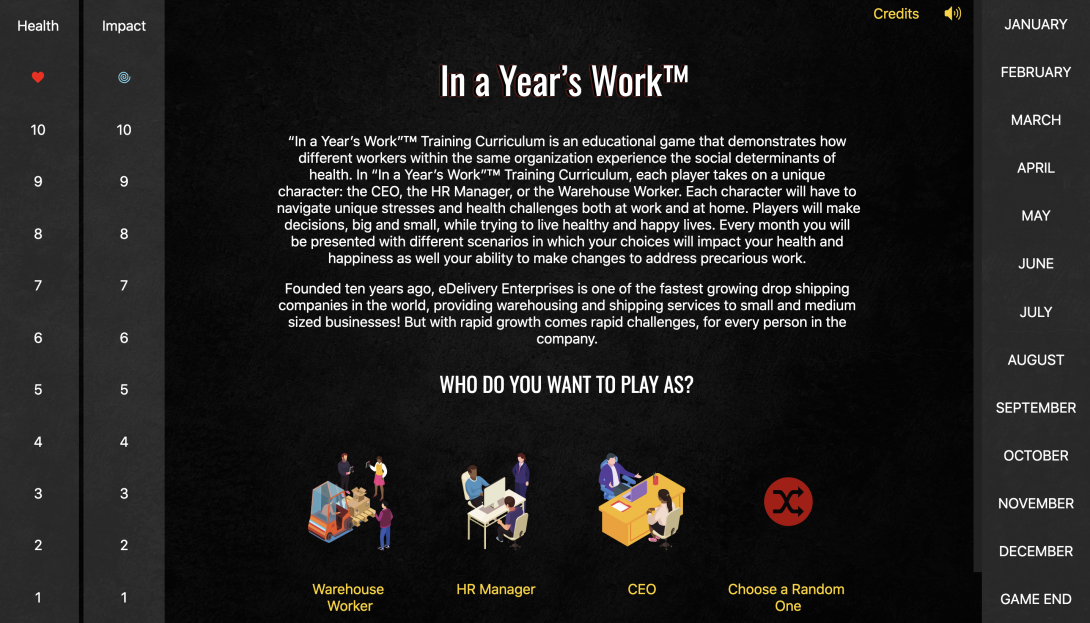 In a Year's Work™ is an educational game that demonstrates how different workers within the same organization experience the social determinants of health. In the game, In a Year's Work™, each player takes on a unique character:
The CEO, the HR Manager, or the Warehouse Worker.
Each character will have to navigate unique stresses and health challenges both at work and at home. Players will make decisions, big and small, while trying to live healthy and happy lives. Every month you will be presented with different scenarios in which your choices will impact your health and happiness as well as your ability to make changes to address precarious work.
The game, In a Year's Work™, contains sensitive content that may be harmful or traumatizing to some audiences.  The game covers topics such as workplace injuries, opioid addiction, and mental health.
See below for resources or more information about the concepts mentioned in the game, In a Year's Work™.