Healthy Communities through Healthy Work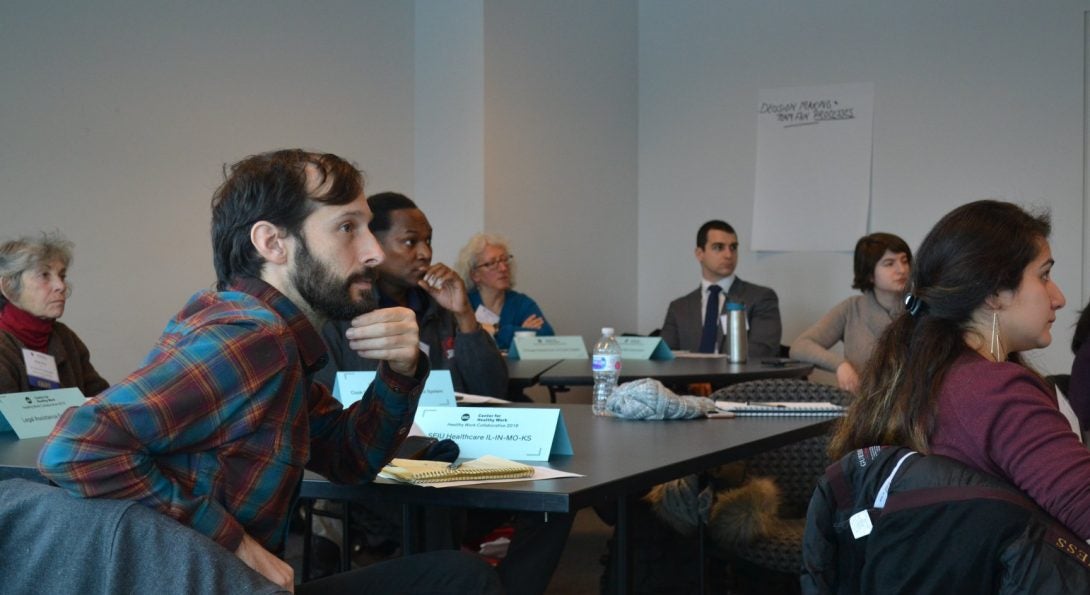 Healthy Communities through Healthy Work At a Glance
The Healthy Communities through Healthy Work team partners with local, regional, and national organizations to:
Identify and assess policies and initiatives that promote healthy work for those in precarious jobs and build upon and support existing and new strategies
Build intersectoral networks to further social change
Provide training and capacity building for organizations to identify pathways for healthy communities through healthy work
Healthy Communities through Healthy Work Activities Heading link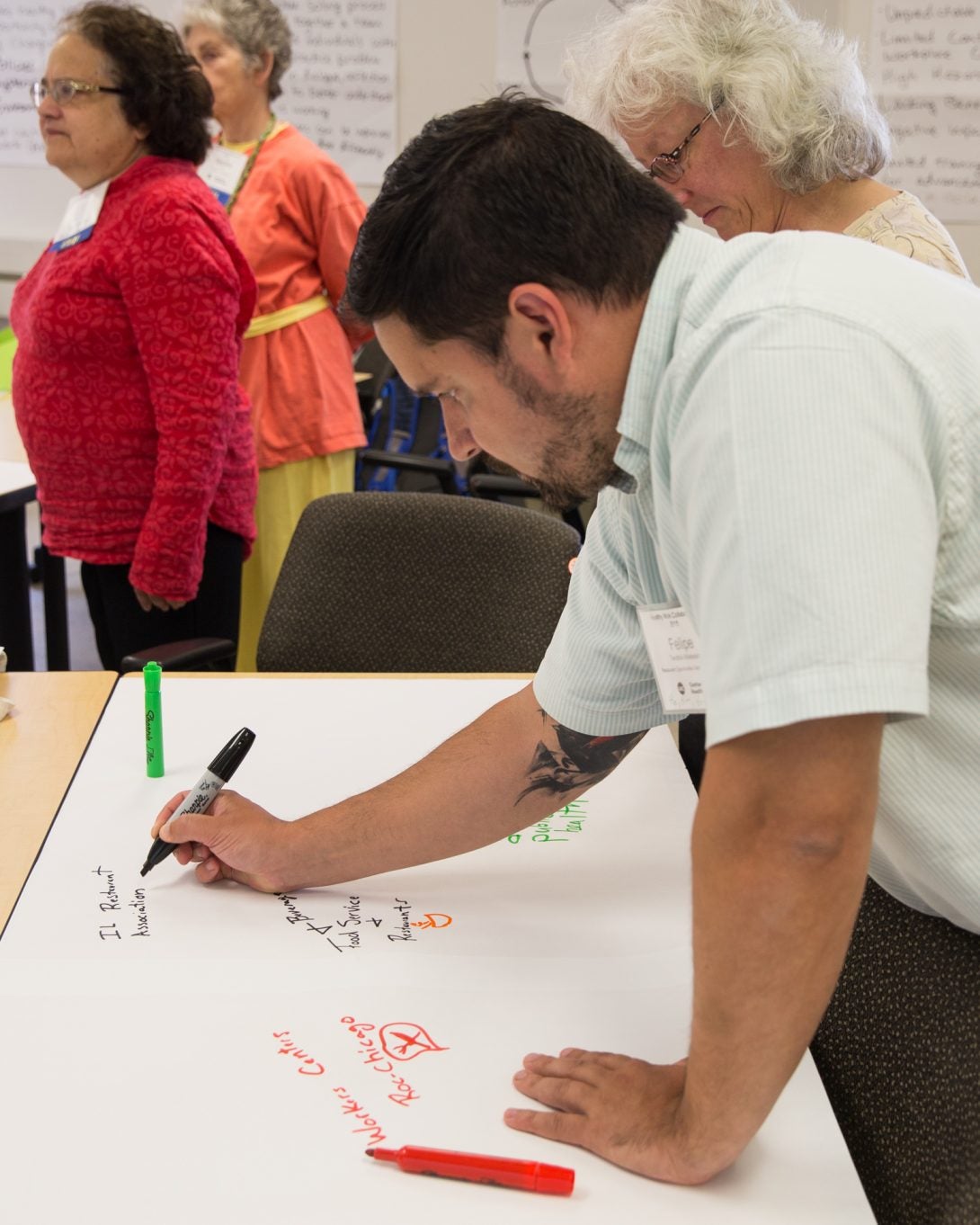 The Healthy Communities through Healthy Work (HCHW) initiative has undertaken a unique approach to address precarious work by changing the policies, systems, and environments that make it hard for those in low-wage, unbenefited, unprotected, and otherwise risky jobs. These structural changes will help shift perceptions and social norms of healthy work by addressing the causes and consequences of precarious employment.
In spring 2017, the HCHW project conducted an environmental scan: guided interviews with fifty-five national, state, and local organizations across from the public health, healthcare, nonprofit, labor, legal, research, and education sectors. Environmental scan questions addressed organizational perceptions of worker health: strengths, opportunities, challenges, and threats related to healthy work in the context of precarious work; existing business and employment networks that support worker health promotion and protection; policy-level proposals underway that might be leveraged to address precarious work; initiatives that promote skills and the knowledge base of workers to increase self-efficacy for healthy work; and, communication channels that exist for distribution and the two-way exchange of inquiry and information sharing.
From these conversations, the HCHW team catalogued over 230 partner initiatives that advance worker health. Analysis of interviews and initiatives indicate that while labor organizations often pursue public policy action to address issues of concern, public health and healthcare organizations are more likely to conduct trainings or develop internal business policies. Findings from the interviews highlighted public health and healthcare organizations' limited knowledge and action surrounding precarious employment. Evidence also highlighted a lack of collaboration between health and labor organizations despite recognition that work is a key social determinant of health. Findings were used to develop the next phase of the project: an intersectoral capacity building initiative called the Healthy Work Collaborative.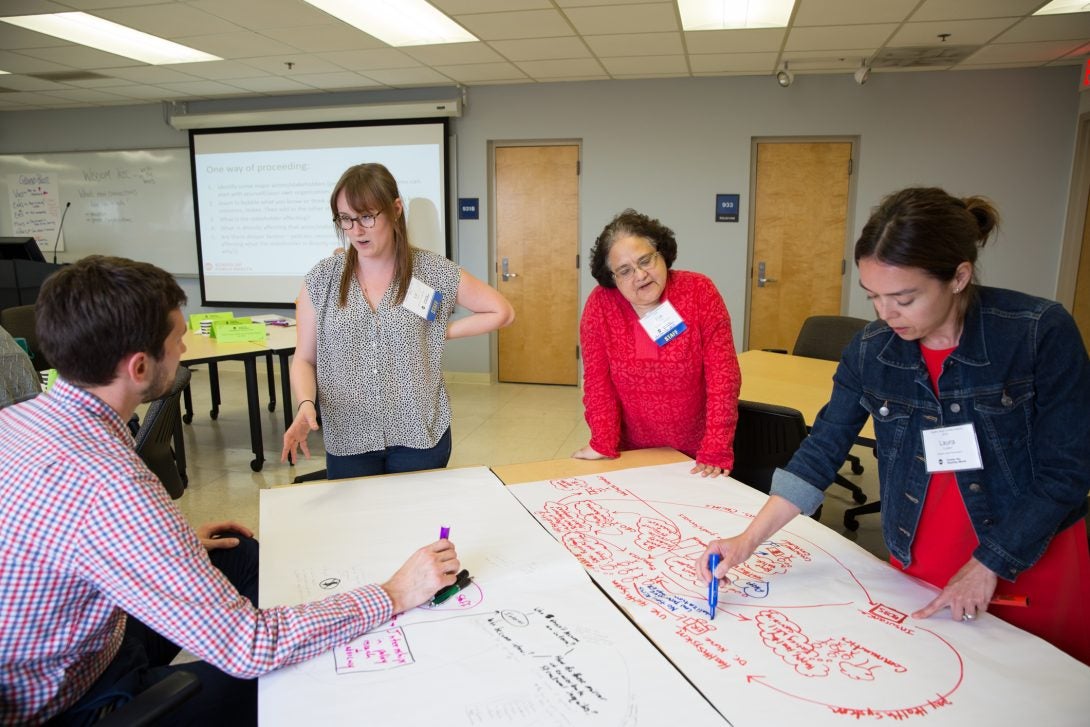 Healthy Work Collaborative participants working on Rich Picture diagrams.